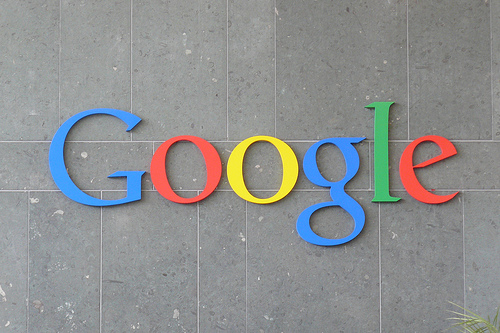 Alumni relations pros are constantly on a mission to build lifelong relationships with their alumni. Ideally, alumni could visit campus regularly and interact with their alumni relations office in person. Yet, with increasingly global alumni communities, that's becoming a greater challenge.
Google Hangouts is a Google+ tool that can help bring these alumni together through video conferencing for up to 10 people and live broadcasting to communities worldwide. Hangouts allows for simple sharing and records webcasts via YouTube. Add in the facts that the platform is mobile-friendly, free, and allows for numerous attendees and you know you've got a winning combination for your constituents.
So, practically speaking, how can you use this powerful tool for alumni engagement? Here are eight ways we recommend using Hangouts.
Google Hangouts for Alumni Communities
1) Go on Air With University Leadership
Google Hangouts are a great way to have leaders of your institution go "on air" to reach your alumni community. From student debt to the relevance of liberal arts, the president of Bowdoin College has addressed his school community in the past. Meanwhile, at American University, the vice president of the alumni board connected with dedicated alumni volunteers to fill them in on what's happening on campus.
2) Have Alumni Share Their Skills
Your alumni community has a diverse skill set that they're eager to share. Whether it's teaching past classmates a new language or instructing the Class of '82 on how to play guitar, there are plenty of ways for alumni offices to utilize Google Hangouts to crowdsource fun and useful skills.
3) Connect Alumni Leadership
Boring class agent calls and coordinating in-person reunion committee meetings can be an ugly burden for your most committed alumni. Shake things up with a Google Hangout for your next alumni leadership meeting, just like RPI alumni have done for their frequent chapter meetings.
4) Career Networking
With an underemployment rate at 44% for recent graduates, there is a serious demand for alumni career networking. Syracuse University has met this demand with its progressive "Generation Orange" program, which incorporates Hangouts on everything from a panel of recent alumni who work at Google to alumni informing current students and recent grads how to maximize their presence on LinkedIn.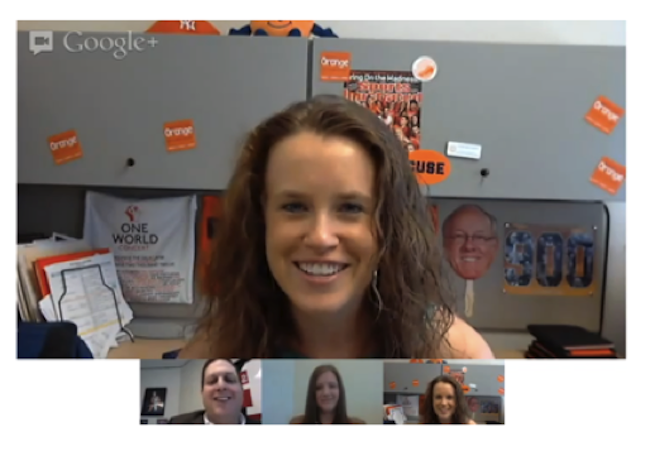 5) Meet With Tech-Savvy Donors
Try incorporating Hangouts into your next phonathon when reaching out to high-potential millennial donors. They'll be impressed and will appreciate the face-to-face interaction. Plus, you can never rule out the power of the "cool" factor.
6) Hold Office Hours With Famous Alumni
Give well-established alumni their chance to shine in front of your faithful community. Offer a question-and-answer period, as done by Northwestern University when it had celebrated ESPN correspondent Darren Rovell go on a broadcast alongside an alumni association staff member.
7) Bring Your Alumni Back to Campus
Help reignite school pride by bringing alumni "back" to campus. Give them an inside peek into your athletics program or let them relive debate club by live streaming the biggest showdown of the year.
8) Thank Your Donors
A handwritten thank-you note to promote donor stewardship can go a long ways for any nonprofit. In addition to using thank-you notes, try using Hangouts to invite donors from all levels together so that you can provide an open forum for feedback and express your gratitude. Better yet, reach out to a local band and have them play a tribute concert on air for all of your donors!
Want to learn more about how your institution can benefit from Google Hangouts? Check out our free webinar on Google Hangouts for Advancement!
Harvey Simmons is the Dean of Marketing Affairs at EverTrue, which provides free resources on best practices in advancement and a mobile platform that helps schools and other nonprofits better track and engage their constituents. You can connect with Harvey on Twitter at @hosimmons4.
Image credit: Carlos Luna