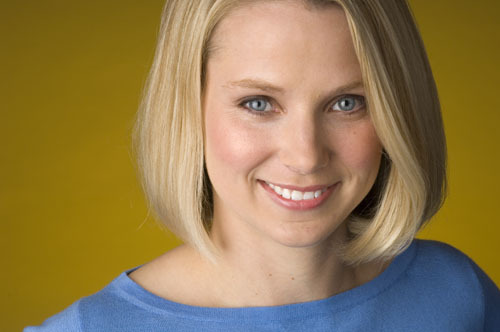 My first reaction when I read about Yahoo buying Tumblr for $1.1 billion was utterly cynical: Here's Marissa Mayer overpaying for something yet again. You may recall that two months ago Mayer paid $30 million for a startup called Summly and the only reason seemed to be that Summly's founder was a high-school kid and photogenic.
Tumblr's CEO, David Karp, is 26 years old and has zero experience running a business. Just last month there were reports that Tumblr's board was growing impatient with Karp and looking to hire a COO to provide adult supervision. Instead, they decided to sell at a valuation not too far north of the $800 million valuation placed on the company back in 2011.
There's good reason for impatience. Tumblr is a short-form blogging platform and has been around since 2007 but generated a mere $12 million in revenue last year. Supposedly things are going better this year.
Why Pay a Billion Dollars for That?
Well, Tumblr has one thing that Yahoo desperately needs -- a huge audience of young people. The platform has more than 100 million blogs and 50 billion posts, and its user base skews toward millennials.
In other words, Tumblr is cool. Yahoo is anything but. It's turning 20 next year ... that's like 1,000 years old in internet time. Think of Tumblr as a much-needed injection of youth serum -- Mayer figures she can breathe new life into Yahoo's beleaguered brand by buying a big pile of those much-coveted 18-to–24-year-olds. If it costs a billion dollars, so what?
Yahoo's biggest challenge will be how to wring money out of all those fresh young eyeballs. And they're starting off on the right foot because they're keeping Tumblr's branding as is. After all, those fresh young eyeballs probably won't take too kindly to Yahoo coming in and totally rocking their Tumblr world right off the bat. But if Tumblr hasn't been able to make money, why should we think Yahoo can crack the monetization code?
The best take I've seen on this comes from John Battelle, who runs Federated Media, an ad network. Battelle predicts Yahoo will sell native advertising at large scale across the Tumblr blogs. If he's right, then this could open up new opportunities for marketers who are eager to reach young people.
Just one problem: I'm not sure the people who are using Tumblr are going to love having ads disguised as real content jammed into their streams. To get an idea of what millennials feel about sponsored content, check out the below video from The Onion about how "sponsored content is pretty f**king awesome." (Disclaimer: the video features some R-rated language.)
Some Tumblrers are already griping about the deal. Matt Mullenweg, the guy who runs WordPress, says he's seen a huge number of "defectors" moving blogs from Tumblr to WordPress because of the deal. Some Tumblr bloggers even started a petition hoping to block the deal.
Mayer, for her part, put out a statement saying, "Tumblr is incredibly special and has a great thing going," and "we promise not to screw it up." Of course that's what companies always say when they buy some hip young startup.
Maybe It'll All Work Out
Instagram users feared Facebook would ruin their beloved site, but a year after the acquisition Instagram seems to be sailing along quite nicely. Heck, teen bride Courtney Stodden and her 52-year-old actor husband Doug Hutchison are still together, and who believed that could last?
Look at it this way. Tumblr's board came to the conclusion that Tumblr had gone as far as it could with its current leadership, so it arranged a marriage where both sides bring something the other needs. Tumblr is run by smart kids who built an audience, but don't know how to make money. Yahoo is run by adults (though those mired in the Yahoo-work-from-home debate might argue otherwise) who built a machine that converts pageviews into dollars.
So maybe it all works out. Maybe in the short term Tumblr loses some cool kids who don't want to be associated with Yahoo, but in the long term continues to grow. Maybe Tumblr becomes the third-biggest social platform after Facebook and Twitter -- one that's younger and hipper. Maybe Yahoo finds a way to squeeze billions out of all those Tumblrers without ruining the experience and driving the audience away.
I know: that's a lot of maybes. But give Marissa Mayer credit -- you can't turn around a sagging, $4.5-billion company (that was once a $7.2 billion company) by making small adjustments and little bets.