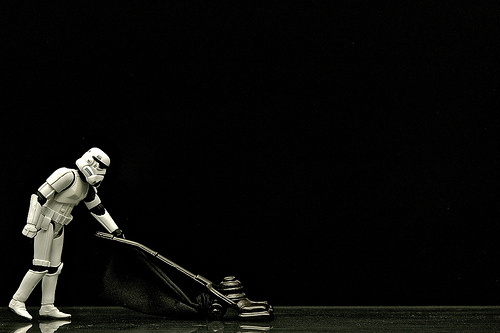 I don't know about you, but Sunday is my day to catch up on life. I do my laundry, vacuum the one area rug in my apartment, and make sure every dish is sparkling clean -- and then sit down to catch up on all the content I missed during the week. Even during a light week of work, I miss a lot of great content on the web.
And I know I'm not the only one who does this. Last week, we tried a new type of weekly roundup featuring HubSpot content you may have missed ... and you all seemed to dig it. So we're bringing it back this week! Feel free to let us know what you think in the comments, too.
How to Create an Infographic in an Hour or Less [5 Free PPT Templates]
Infographics are all the rage in marketing, but for most marketers, actually creating one never becomes a reality. You may not have had the technical skills, resources, or time available to you to make one ... until now. This week, we released a guide to help you create an infographic in an hour, as well as five free PowerPoint templates to help you get started. So download our PowerPoint infographic templates, and follow along with the guide -- you'll have an infographic in no time at all!
10 of the Sexiest Calls-to-Action on the Web
After a harrowing experience with ambiguous calls-to-action in the popular Candy Crush app, my fellow HubSpot blogger Corey Eridon needed a pick-me-up -- so she compiled the 10 sexiest calls-to-action on the web from our ebook of 101 Examples of Effective Calls-to-Action. Check out the post to see what makes these 10 CTAs just so compelling -- or download the ebook if you're looking for a deep dive into CTA design.
Get 9 Days of Expert Sales Tips in Your Inbox
In an ideal world, you set aside a large chunk of your day to read up on the latest and greatest expert marketing or sales advice ... but we all know that you probably only have time to read during a quick coffee break. To help give you your daily dose of sales information and inspiration, we put together a series of 9 quick tips to send you via email. So go ahead, sign up for your quick tips here, and start getting quick, professional advice to your inbox.
What Is an Email Workflow? [FAQs]
All marketers have some problem they're trying to solve for their company. Some have trouble getting visitors to become leads ... and others have problems turning those leads into customers. If you fall in the second bucket or if you think you might someday, definitely check out this blog post. We'll walk you through exactly what an email workflow is and when you should use it to supercharge your lead nurturing.
75 Free Stock Photos for You to Use (and Tips for Customizing Them in PowerPoint)
A few weeks ago, we created a free download of 75 stock photos for you to use anytime and anywhere in your marketing. We've seen them popping up all over the internet -- which we're pumped about -- but with lots of people using the same photos, you want your photos to stand out from the crowd. If you're looking to take your stock photos up a notch, we will walk you through a few quick ways to customize them in PowerPoint in this blog post. You'll have original visual content with just a few clicks of your mouse!
And that's the roundup! What was your favorite piece of content this week?
Image credit: JD Hancock