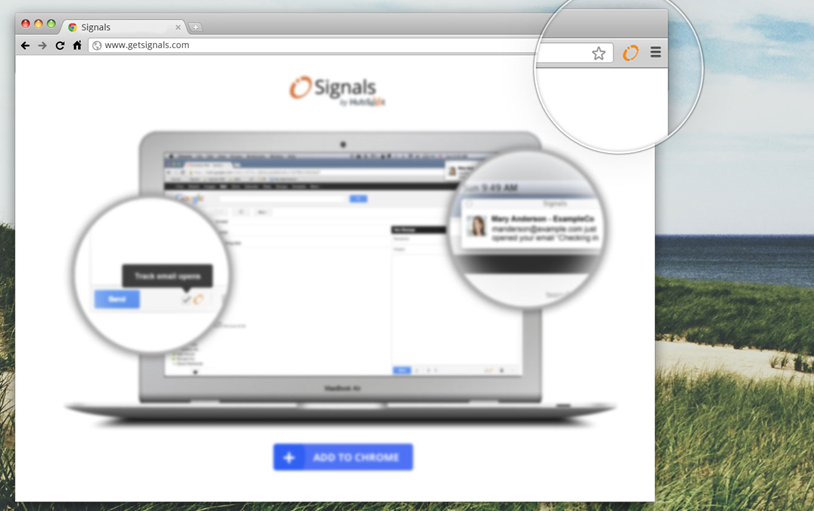 I started my sales career back in the 90s, and to this day, I still consider myself a salesperson. It's in my blood. And I still enjoy working with prospects, or just jumping in to give a hand on an occasional demo with our team at HubSpot.
One thing I'm constantly amazed by is just how much has changed from when I started my career in sales up until now. In the past, if a prospect wanted a reference, to talk to the CEO, or even to know the price -- they had to go through me. Now, if a prospect wants a reference, they'll make their way to a review site. If they have a question for our CEO, they can reach out on Twitter. And pricing -- well, it's right there on our website. In short, all of these critical details that a prospect used to rely on a salesperson for, they can now get themselves.
The shift in how people shop and buy has left sales reps at a disadvantage.
Unfortunately, this shift hasn't been as easy for sales folks. In many ways, this shift has made what was already a hard job even harder, because salespeople have lost a huge amount of leverage and control in their processes.
Today, salespeople typically get involved much later in the buying process. Instead of managing the flow of information to a prospect, leads now come to sales reps warm and well studied on your product -- but the sales rep has no way of knowing it. Long-term leads are coming and going from your website on their own timeline, but again, your sales reps have no way of knowing it. Leads are sometimes demonstrating "hints" of interest after your sales team reaches out, but ... you get the idea.
In short, it's tough to be a salesperson today. The playbook and the tools they have at their disposal haven't kept up with the changes in how people shop and buy.
Your sales team needs to adopt an inbound sales approach.
At HubSpot, we talk a lot about taking an inbound approach to marketing -- delighting visitors and leads by showing them some value and having relevant, personal interactions with them throughout the process. In a world of increasing choice and waning tolerance for annoying, interruptive messages, a "lovable" approach is the only approach that will prove to be effective over the long haul.
Those same trends hold true in sales. Buyers have more information available to them, and higher expectations for a relevant, personal experience when making a purchase. Giving them that relevant, personal, "delightful" experience that is driven by their needs and happens on their timeline is what an inbound approach to sales is all about.
Context: The Key Ingredient to an Inbound Sales Process
So how do salespeople even begin to approach an inbound sales process? Especially in a world where they have less leverage and less information about the buyers they are working with? It turns out that the key ingredient to an inbound sales process is context about the buyers they are working with. More specifically, there are a few different types of context that salespeople can leverage:
Context about who a potential buyer is, their needs, and interests
Context about when the right time is to reach out to a potential buyer
Context around the level of engagement of a buyer
By leveraging all these details at the beginning and throughout the process, salespeople can drive a relevant, personal experience for the prospect at every step of the way that ultimately makes them more likely to buy.
Bringing Context to the Sales Process: Introducing Signals
But a question remains -- beyond what Marketing can tell Sales about their leads and prospects, where do salespeople get this kind of context around when and how to engage their leads and prospects?
Until now, there really hasn't been a way to do it. That's why we are excited to introduce Signals, a new tool for salespeople that gives them the context they need to provide a more relevant, personalized sales experience, and to close more deals and be more efficient in the process.
What Is Signals?
Signals is a notification app that helps you know when and how to engage your leads. It lives in Google Chrome, and connects to many of the other tools that salespeople use on a daily basis. Signals shows you real-time notifications based on "signals" coming from emails you've sent, your website, your CRM system, even social media.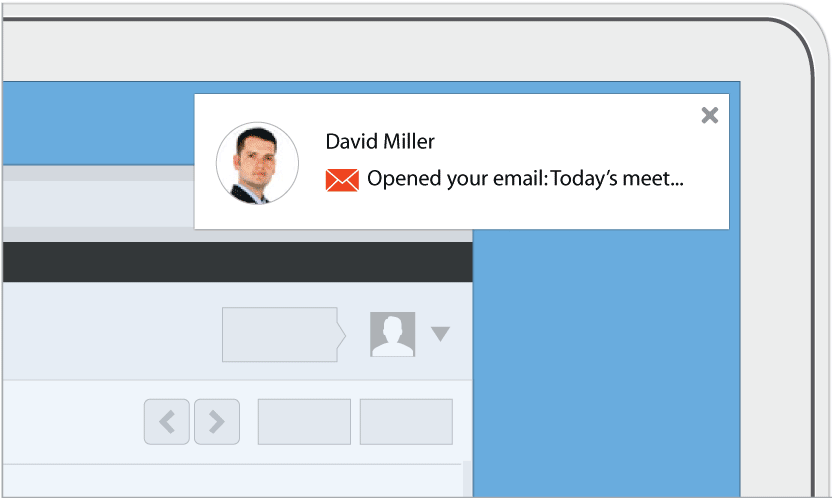 What kind of "signals" are we talking about? Here are a few examples:
When a lead opens or clicks an email I've sent from Outlook, Gmail,or Salesforce, I get a notification, giving me insight into the lead's level of engagement and where they stand in the sales process.
When a long-term lead who I thought was cold returns to my website after months of absence, I get an instant notification, right on my desktop.
When a new lead is assigned to me in Salesforce, I know about it and can follow up right away.
Because we are so excited about the potential Signals has to change how salespeople work, we've decided to take a different approach to how we typically introduce our tools. Anyone, HubSpot customer or not, can use Signals for free to get notifications about email interactions. You'll get up to 200 email notifications for free every month; and if you want to get unlimited notifications, to get lead revisit alerts from HubSpot, or to integrate your CRM system, you can do that for just $10 per month, per person.
A Bigger Shift Toward Becoming an Inbound Company
Overall, the need for companies to start considering an "inbound approach" to sales is only one part of a larger shift we believe is necessary. In a world where buyers have more information, more power, and have a waning tolerance for anything less than highly personal and tailored experiences, it's necessary to adapt how every part of your organization communicates with your customers and humanize the experience they have. We call this becoming an inbound company, and it's something you'll be reading more and more about here on the HubSpot Inbound Marketing Blog over the coming days.
In the meantime, give Signals a try, and let us know what you think. We'd also love to hear more about how you and your team are using it. Feel free to share your stories on Twitter, using the hashtag #GetSignals.